Amanda and I build a small bar for our patio. I made a simple design spanning two of the posts around our patio.
The design was mocked up in Fusion360 in order to help figure out some of the cut angles and to help decide on the right size. This helped me think it through, but it was a pain to convert from the 3d model to the cuts I would need and to figure out the right amount of wood to purchase.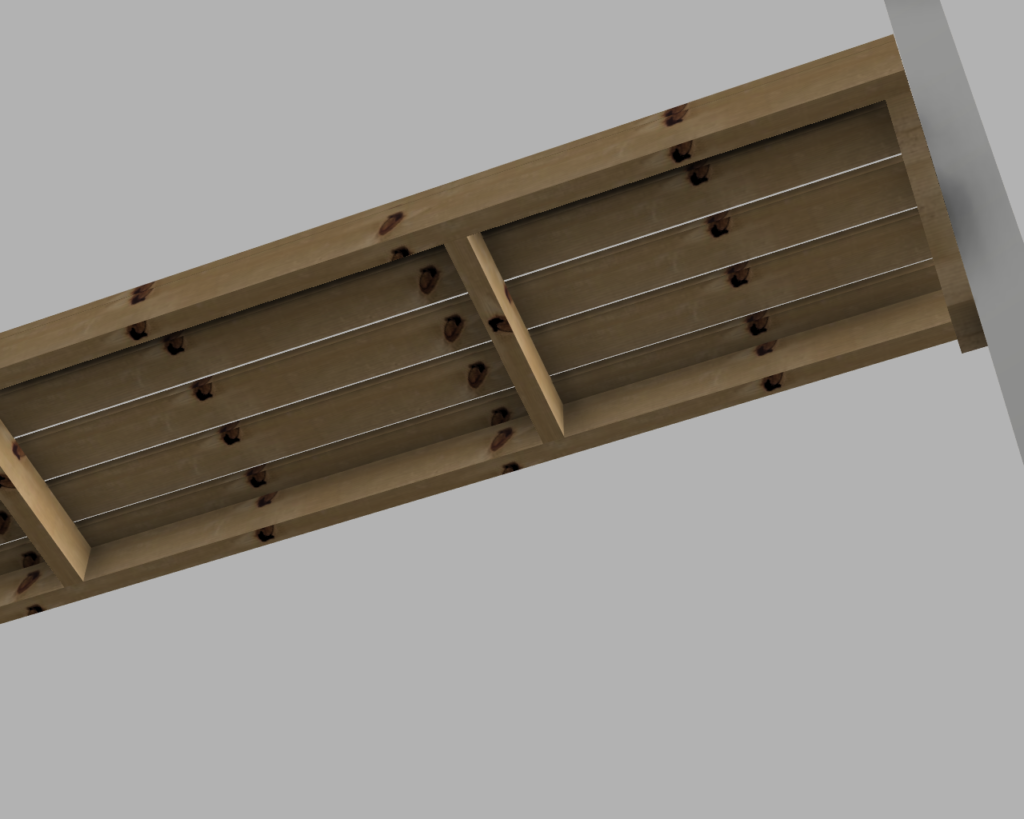 The sides are pine 2×4 painted with white exterior paint and the top is cedar boards, with an exterior cedar stain and chamfered edges.