I was wanting a small bowl to put my spoon on for when I make coffee in the mornings. I had a scrap oak board and used the angle grinder with a sand flap disk to carve out a long shallow bowl. I finished it with tung oil and it is working well.
A different type of wood or with a closed grain would work better I think, but since this doesn't see much use it will do.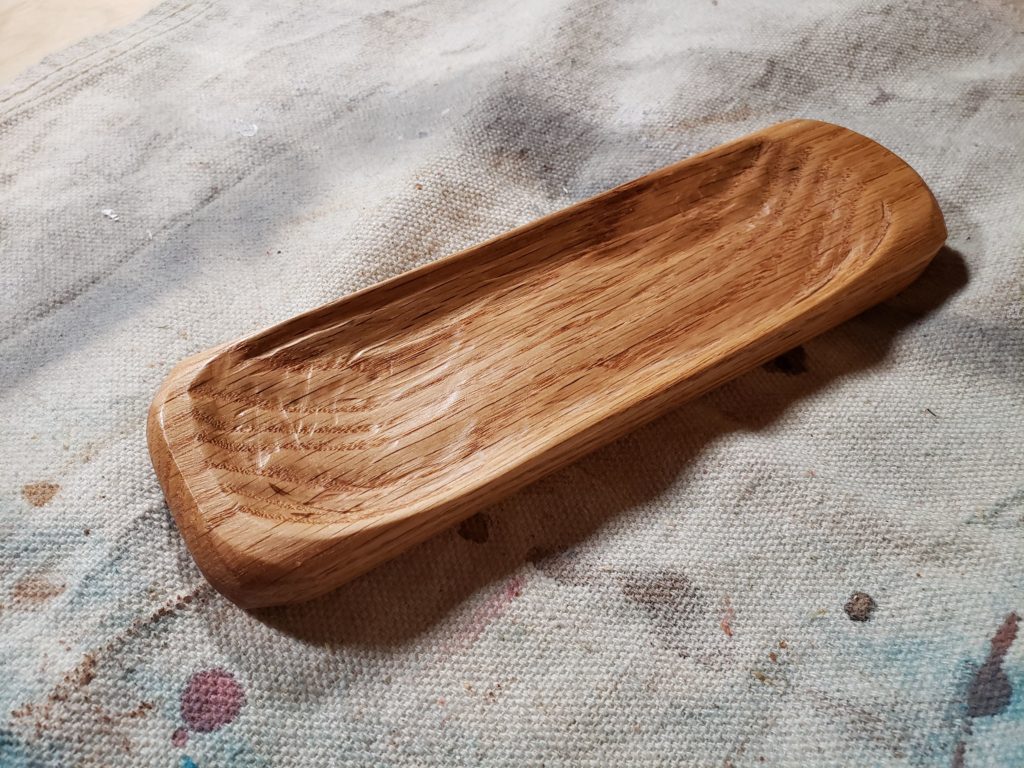 The angle grinder took out most of the material, I used a belt grinder to smooth the flats, and then hand sanded with 220 grit sandpaper.