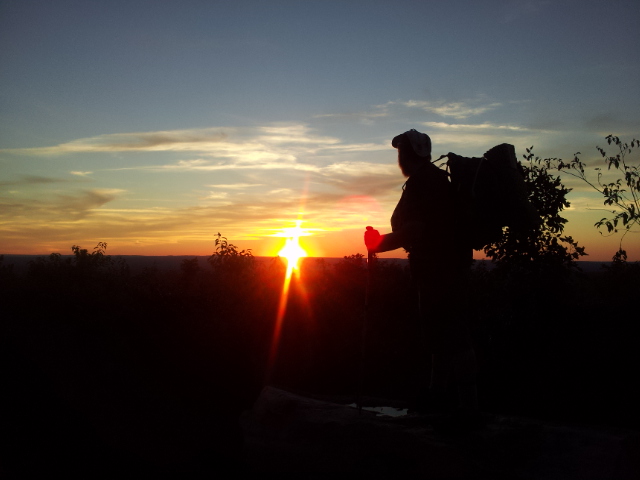 Finally getting around to a bit of an update again.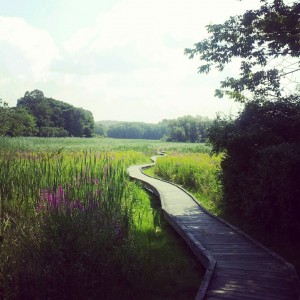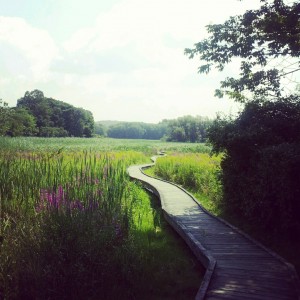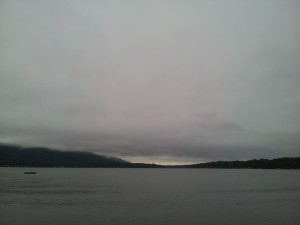 New Jersey was one of my favorite parts of the trail I think. It wasn't too tough, the towns were pretty frequent, and it passed by quickly. I left Delaware Water Gap, PA with Darrio, Irish, and Wicked at about 9pm after waiting for the temp to cool off a bit. We were welcomed to the great state of New Jersey by stumbling across what was probably a drug deal. Several Dominicans were hanging out in the parking lot at the state park we passed through and carrying stuff back from another car across the lot. They quickly took quite the interest in us, worrying about our headlamps, and the other lights they had seen up the mountain. Luckily, Darrio speaks Spanish which calmed them down pretty fast. Welcome to Jersey.
The first 20 or so miles were still very rocky like PA, but at least there was a lot nicer scenery to see. The ponds were clear, and fields were cool, but humid, and the ridge lines were sparse enough to have a view down to the river the first few days.
One of the coolest parts was when hiking down to Culver Gap, NJ near Branchfield. The four of us had been caught in a very heavy storm in the afternoon and were thoroughly soaked. We took a break at the shelter, and got a hitch in to the store in Branchfield. Irish and Wicked got a few needed things, and then we went to the pizza place Jimmy's next door. The storms had come back and the rain was coming down hard. I was enticed to stay by a $6 buffet. After hanging around a bit, hoping it would pass, we met Traci. She offered to let us stay at her bunkhouse for the night. We weren't the kind of group who likes to say "No thanks, we have to hike." She drove us back to her place. Turns out it's actually her anniversary, and her place is a gorgeous lake house on Culver Lake. We got to meet her husband and kids, they were all great people. We all got laundry, showers, and the next day even got rides in the boat around the lake and more pizza. I have to say Thanks to the Higgins family.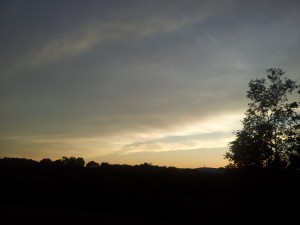 Sunrise Mountain, just outside of Culver Gap was pretty awesome. We got a ride up just a couple hours before sunset and had to wait it out. It was real nice, and probably has amazing sunrises too. Of course, waiting for a sunset means a few miles of night hiking to camp.
New Jersey is known on the AT for having the longest boardwalk section. It is about a mile long, though there are several shorter ones too. It was a nice easy walk over what would otherwise have been swampy land. I got some cool shots. There are lots of farms all over NJ too.