In December, I made a laser cut stained wood Santa piece for a Christmas gift. I always have to wait to publish anything about gifts, and tend to wait too long.
I drew the image in Inkscape and laser cut it as a series of small shapes, stained each piece, glued them together and made a frame out of popular.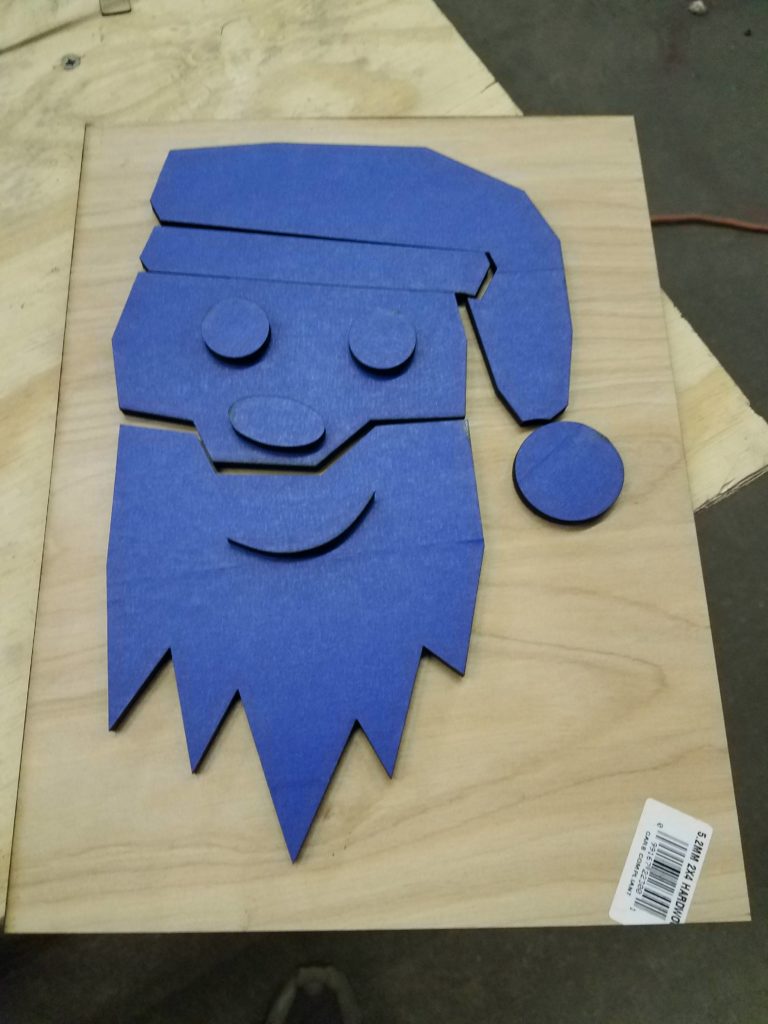 I think it turned out pretty well and like the 3d effect of the wood glued on top of other pieces.