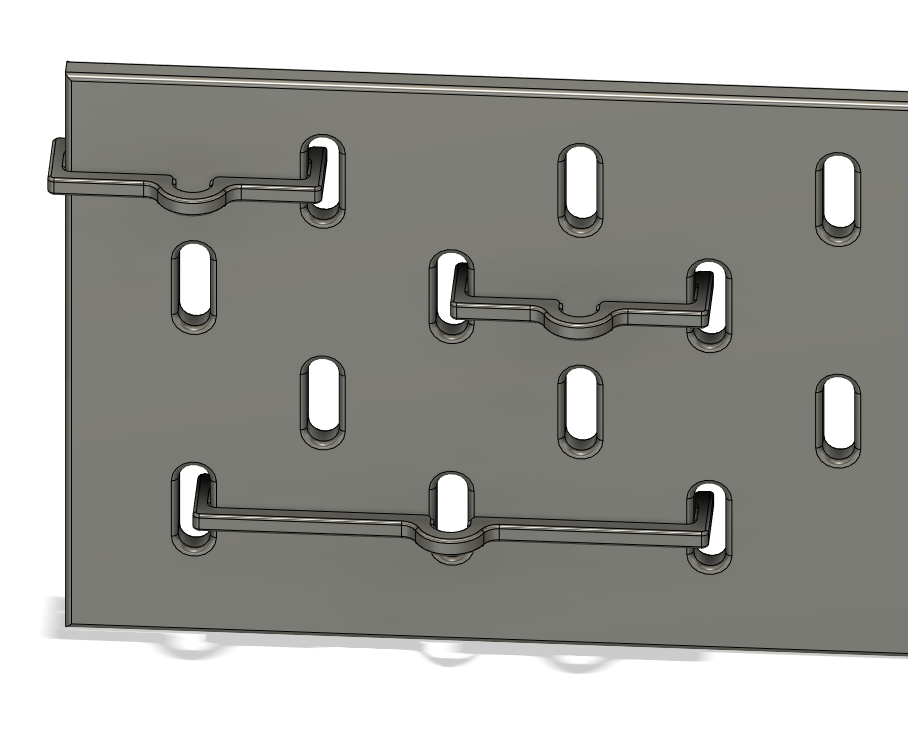 I like the Ikea Skadis pegboard I bought a few months back. It is nicer than traditional pegboard. There were no clips available for the metal hanger hooks to help secure them to the board, so I designed my own.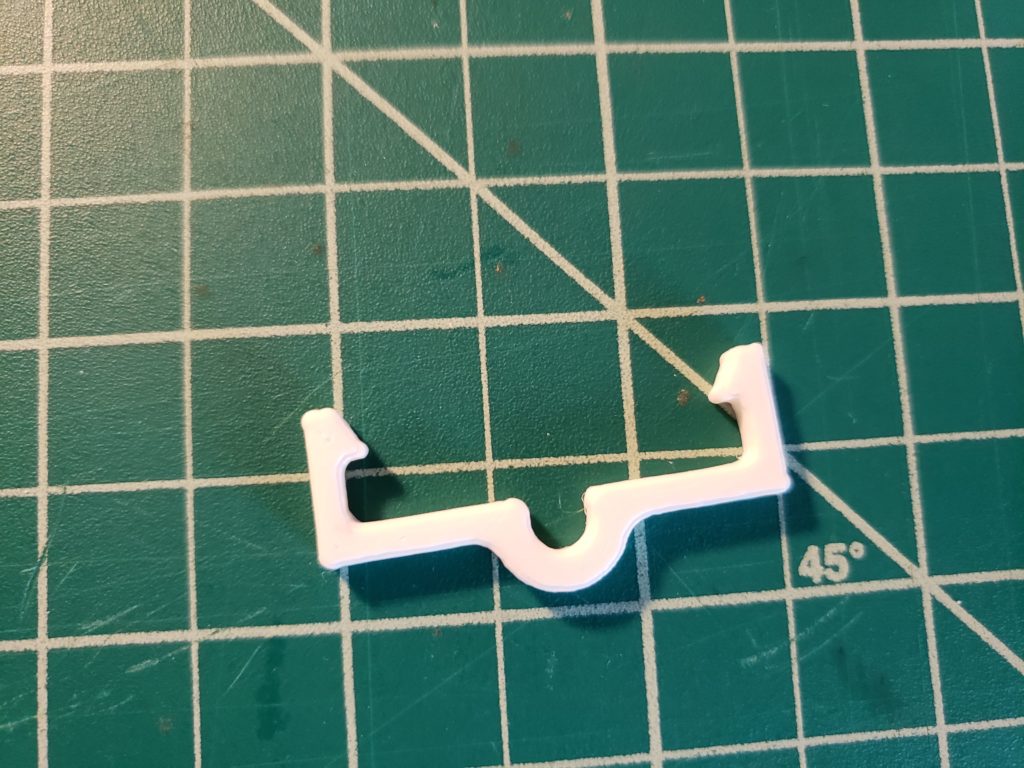 The hooks fit loosely, so I have to be over careful when removing my pliers or angle clippers in order to make sure the hooks doesn't come off the board.
The clips simply click in to place, and are fairly secure, so they may be difficult to remove.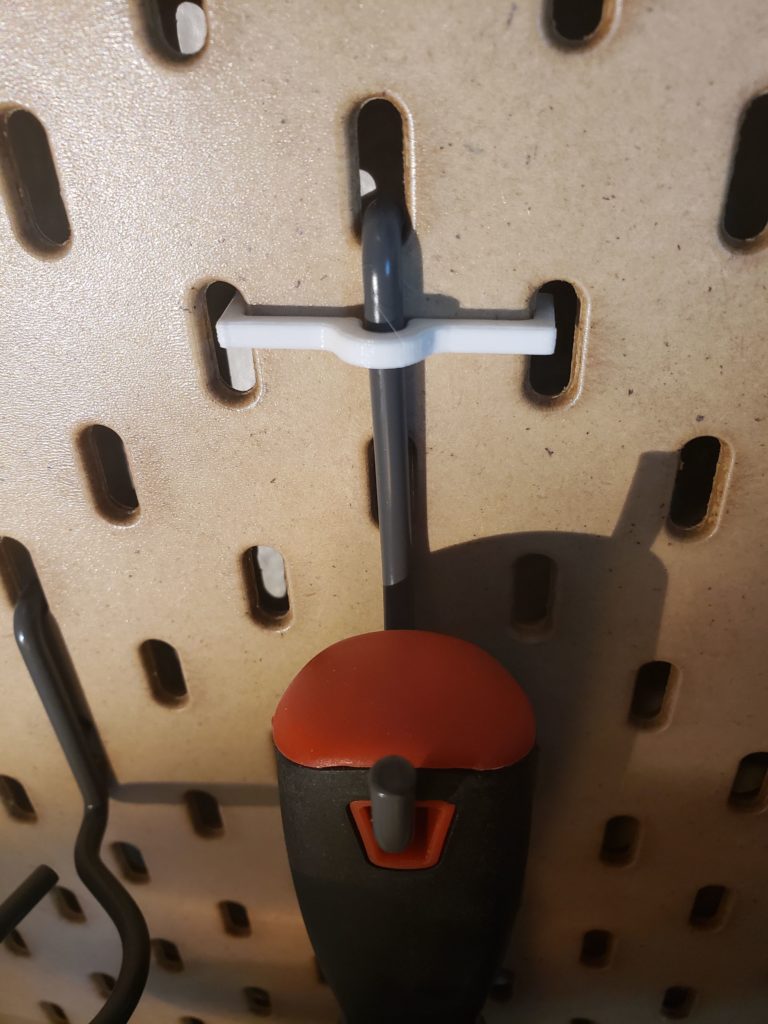 The 40mm is the best size as it can fit over the hook wire and span two nearby holes.
The 80mm is double wide and can cross over a hole. This works well if you want to place the clip a little lower and the closer holes do not line up.
The 40mm edge clips allow for clicking in to a single hole and on the side of the board. This is good for hooks hanging in the holes closest to the edge.
You can download the stl files from Thingiverse