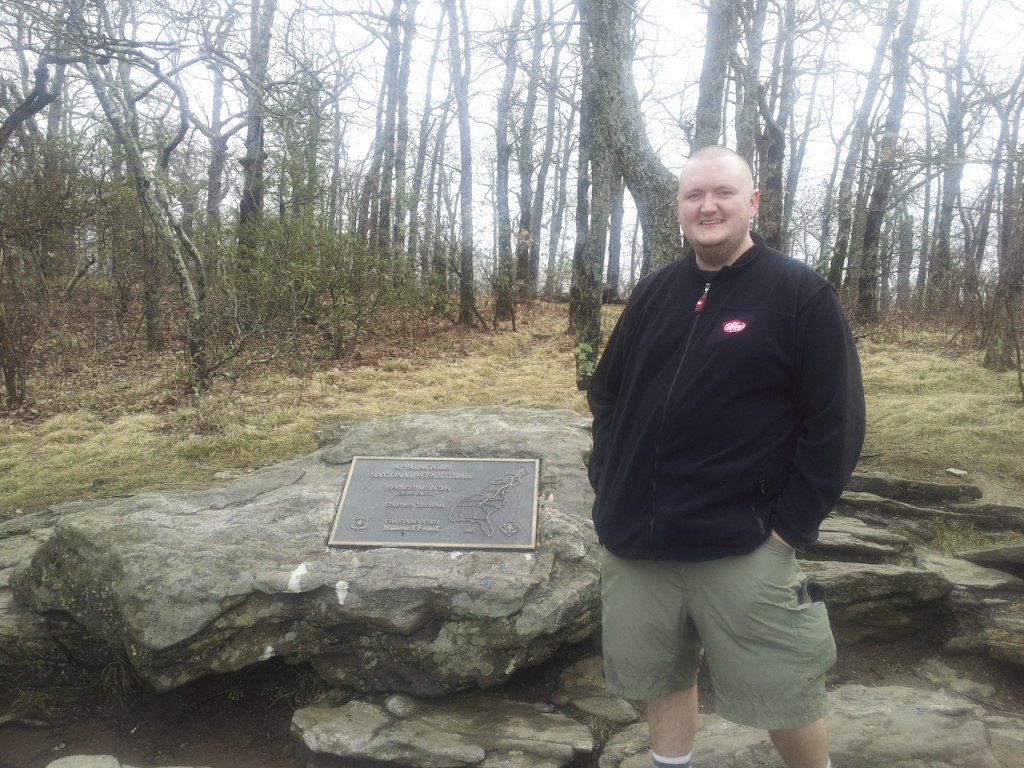 Started at the road near Springer Mountain. Hiked .9 mi back to Springer summit. Cool day in the 50s. Not as tough as Philmont yet, maybe in the next few days – Blood Mountain will be tough. Brought way too much food, I need to eat more to carry less. It's supposed to be cold tonight maybe 30f.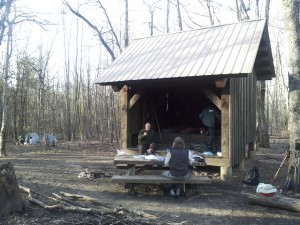 Apparently there are bear dogs here. They are used to hunt black bears by chasing them up trees. They all wear large radio collars.
Sassaffras Mountain will be tough tomorrow I hear.