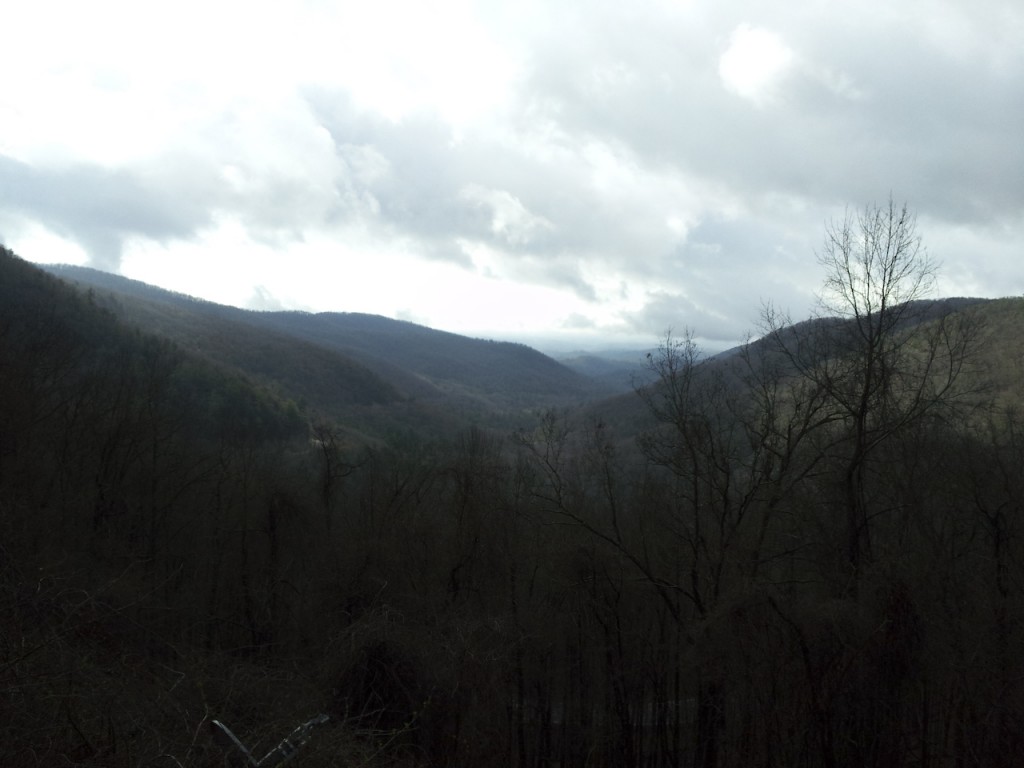 Rain. All night and all day. I did not want to leave the tent. I didn't even get up until maybe 9:30 and left about 10:30. I seem to be hiking better and am a bit faster going up, but down is still slow. The descents can be very steep and rough.
Today it was all wet and mud, so it was slower going that usual, especially downhill because it is easier to slip. Everything is wet. The climb up Blood Mountain wasn't that bad, but it was long and incredibly foggy. I could see maybe 50ft. The top just never seemed to come and I couldn't see it at all. There would have been nice views in better weather.
Getting to the shelter up top was pretty neat. It was creepy looking and covered in fog, fitting for a place named Blood Mountain. The descent was horrid. I heard it was tough, but this was unexpected. Apparently, the guys who build trails took the day off and just painted the blazes on random rocks instead. I was climbing up and down boulders all the way.
I ran into Candice earlier and she was not looking well at all. The shuttle at Woody Gap was full so she camped up the trail somewhere. I don't think she will make it much further. I've run into Jason and Shiann from Mass several times too. Shiann is a bit sick with a cold.
I got into Neel's Gap and the hostel was full so I am staying at the Blood Mountain Cabins up the road. There are three other guys here, Matt and Joe from Georgia, and Turtle from Philadelphia. He's a Marine and doing the trail with lots of his old gear. Looks heavy.
I had frozen pizza and Dr. Pepper for dinner. Probably stay tomorrow too.
Stuff still hurts, but different things that before. My calves burn and my knee hurts.