I fixed the driver's side door handle on Amanda's Ford Fusion the other day. I watched a youtube video and it was pretty straightforward. The replacement handle was only $11 on Amazon instead of $50+ at Autozone or even more at a dealer, and I also bought a cheap pack of auto upholstery tools. The door panel pry tool was nice and make it much easier than using just a screw driver.
The process was exactly like the in the video above. It was very well described.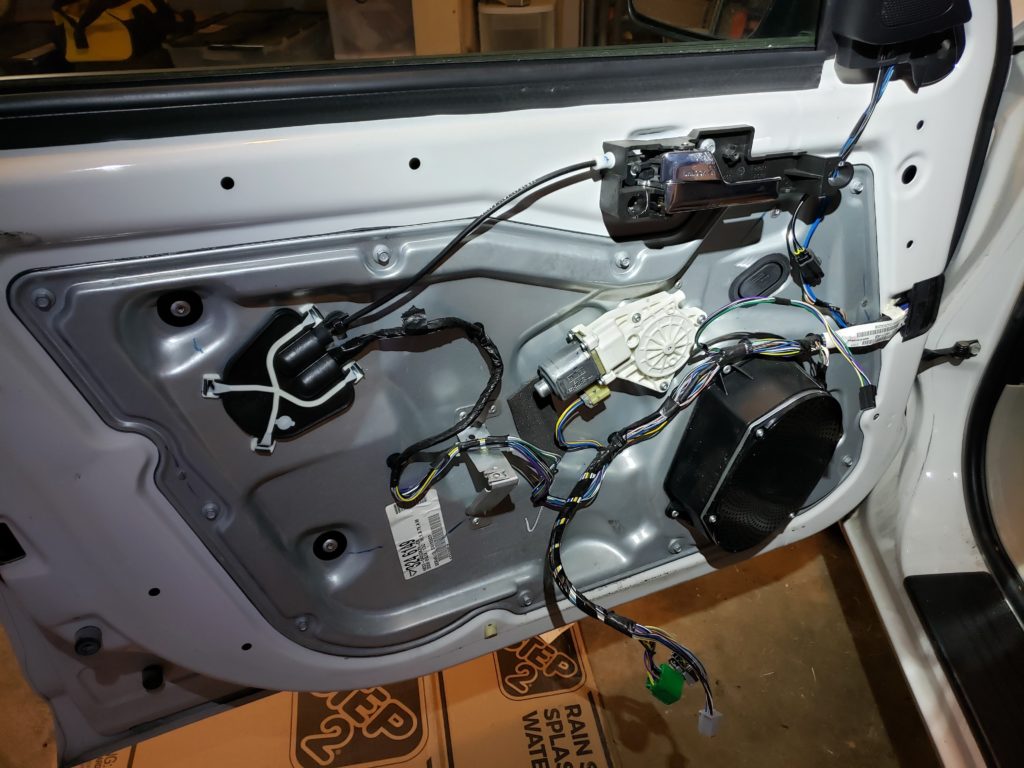 The new handle works well, it locks, and even opens the door.